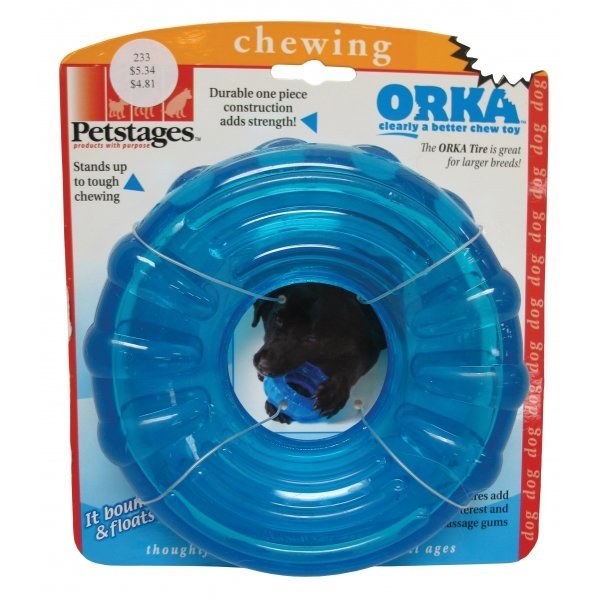 Designed for dogs that love to chew, PetStages ORKA chew toys are made of a durable, non-toxic, synthetic rubber that combines fun and function in one toy.
By providing a dog with an appropriate chew object, owners can help reduce a dog's boredom and destructive behavior.
Click here for a listing of all ORKA toys, with pictures and comparison pricing.
Orka dog toys consist of the Orka Tire, Orka Flyer, Orka Tennis ball, Orka Jack (both large and small), Orka Jack with Rope, Orka Pine cone chew, Orka stick, Orka Dental Links, Orka bone and teh Orka Jack with rope (small).
Petstages Orka brand also consists of mini Orka toys that address the needs of the smaller breed dog.