The Pet Supplies Blog - Pets, Dogs, Cats, Pet Supply Reviews, Equine, Rabbits, Aquariums
We love our pets and they love us. This blog is dedicated to all of our furry friends.
---
Friday, February 27, 2009
Enter to win and have a little fun to boot!
no strings attached
no mailing list to join
no rules to win - except become a fan of our facebook page
the goal of this giveaway is for YOU to remember who WE are when you are looking for pet supplies
GregRobert is excited about it's lasted social media adventure. It's pretty simple and it's pretty benign. Enter the facebook contest giving away a heated crinkle sack from GregRobert and you manage to do a couple of forward thinking maneuvers.
Over the last few months, the staff at GregRobert has become acutely aware of the effect that our economy has on many helpless pets. More and more pets are being abandoned and rescue organizations are burdened with more than usual visitors, as well as woes such as lowered monthly budgets.
GregRobert has given to over five organizations this winter and now it's your turn to win! The winner can keep the bed if they have a small pet that can use it - or donate it to any worthy cause in the United States.
So even if you do not have a pet that needs this adorable heated crinkle sack bed and toy, please still enter!
GregRobert Pet Supplies - the store with a big heart.
Labels: Enter to win, GregRobert donations, Pet Supply Sweepstake
---
Tuesday, February 24, 2009
Most dog owners know that the cost of grooming your dog at the pet salon adds up very quickly. While it is nice not to have to do the work, it may be beneficial (aside from the cost) for you and your dog to do this at home. Dogs can be exposed to different types of canine diseases at the groomers and may be vulnerable if they don't have the proper protection. Also, some of the shampoos that are used at the groomer's may irritate your pet's skin. For these reasons, many pet owners have started grooming their dogs at home.
Andis makes grooming your dog a manageable and fun task with the
Easy Clip 12 Piece Grooming Kit
that will give your dog the same salon look. This affordable kit includes 12 pieces that are sure to make your job easier and your dog's hair look great. The kit includes all of the tools necessary for a precise hair cut and step-by-step instructions on how to cut your dog's hair. The clipper that comes with the kit is 75% more powerful than other types of clippers and comes with interchangeable blades and combs that allow you to achieve the salon look at home.
At home grooming allows you to take charge of your dog's grooming and once you have started, you will find that you enjoy creating your dog's look. Also, you can use your own shampoo and conditioner that work best with your dog's skin and hair type. Whatever the time of the year, your dog will have a great haircut!
Cutting your dog's hair may seem like a daunting task, but with a little investment and the right tools, you can save money and protect your dog from disease or other problems.Using the Andis Easy Clip 12 Piece Grooming Kit available at
GregRobert Pet Supplies
makes this an easy and fun task!
---
Thursday, February 19, 2009
Ecological Laboratories is a little known company outside of the
pond and water garden wor
ld
- but in this world of hobbyists, there are few that do not know about the number one brand:
Microbe-Lift.
Ecological Laboratories has been producting specialty microbial products since 1976. Thier clients include some of the largest and most recognized companies inthe world. Thier plant is an EPA and FDA registered manufacturing facility. All of thier natural products are registered by the appropriate regulatory agency and can be used in most US states.
Microbe-Lift products contain nothing harmful to man, wildlife or the invionment. This claim is backed up with toxicity studies, bioassays, etc. all of which show that MICROBE-LIFT products are among the safest products available anywhere.
The benefits of MICROBE-LIFT micro-organisms include: clean, clear water; healthier aquatic life and reduction of the potential for infection or fish loss.
SPRING IS ON IT'S WAY and Microbe-Lift has what you need!
A REVIEW OF MICROBE-LIFT SPRING/SUMMER CLEANER
In Spring to accelerate decomposition of dead leaves and other cellulosic matter left over on the pond's bottom from the previous fall and winter season.
Since bacteria are not good producers of cellulase—the enzyme that breaks down cellulose—the cellulase enzymes in the water-soluble packets speed up the initial step in this process.
Should be used with MICROBE-LIFT/PL or TAC to complete breakdown of dead leaves and plant matter initiated the previous year by ML/AUTUMN/WINTER PREP.
Labels: microbe-lift, Pond Basics
---
Friday, February 13, 2009
One of the most prominent trends Petazon sees this year is the growth of 'eco-friendly' and 'green' products in the pet industry.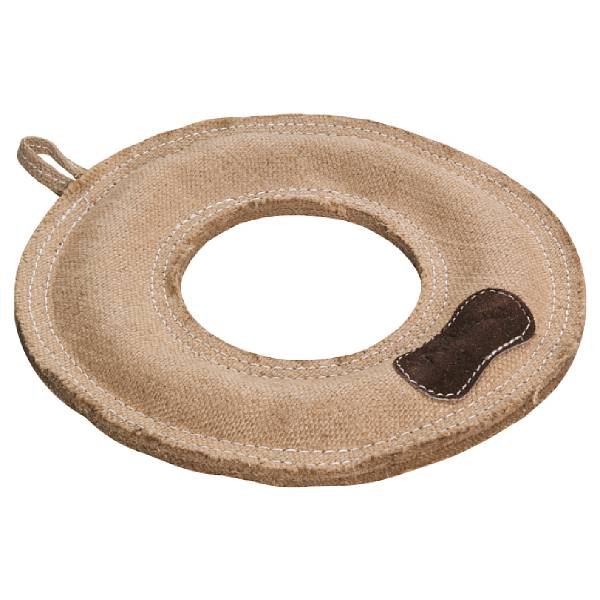 Everyone is worrying about safety with the recent issues with pet foods, chews and toys. More and more consumers are looking for products that are "green".
This past week we published an article about "Made in the USA"
pet treats
and the response was overwhelming. Consumers want to support American made products during this down-economy. Consumers are also looking for safe products for their pets. We will undoubtedly see a continued growth and availability of healthier, organic, 'Made in the USA' and eco-friendly products and services from pet product retailers, manufacturers, and service providers.
Pet owners have voiced thier desires through purchase patterns in the last few years.
They will continue their pursuit for safer and healthier products for their pets - from foods, to treats, to gear, to supplements, health care and environmentally and pet friendly products.
A green lifestyle doesn't happen overnight, so the trend towards "green" is a gradual process
and this is no different in the pet industry. Consumers are slowly changing thier lifestyles and becoming more educated on how products affect thier lives and thier pets' lives. Watch for more "watch dogs" out there analyzing and reviewing claims of "green" and "eco-friendly".
Ultimately steering them toward a more greener lifestyle. The majority of pet owners will not change their lifestyle overnight, but will migrate their lifestyle as they become more educated about how their environment affects not only their pets, but their own life as well.
For business owners in the pet vertical, this is an opportunity that can't be passed up. It has proven itself as a viable business niche for those looking to broaden their pet business product base. Think of the opportunities beyond the "product" niches:
Green Pet Groomers (only using green products and recycled products)
Green Pet Sitters
Green Boarding Kennels
Green Equine products
And so much more. Watch as this trend unfolds and expands in the upcoming year!
Labels: Green Pet products, pet industry news
---
Monday, February 9, 2009
It's hard to find products that are made in the USA, especially when you are looking for dog treats. American made products are in demand lately as there is a consumer perception that quality is typically better, the standard for materials is generally higher and it helps out the American economy. While there are plenty of quality treats made at foreign locations, there is a sense of confidence in products manufactured in the USA. Most treats are made in other countries due to lower labor and material costs. A couple of manufacturers that make treats in the USA are Pet Factory and Smokehouse Dog Treats.
Pet Factory
makes a large portion of their rawhide for dogs in the USA, under the brand name American Dog. They use US grown cattle to make rawhide and process the rawhide at their plant in Mundelein, IL. The American made rawhide is typically high quality and comes from corn fed cows. Each piece of rawhide is handmade by an American worker. American Dog rawhide is available in chips, rolls, braided, knots, donuts, banded and a fun pretzel shape. It is also available in tasty flavors such as chicken, beef and peanut butter. With all of these choices, your dog is sure to find the shape and flavor that he or she loves.
Smokehouse Dog Treats
also make a number of their dog treats in the USA. Smoked to perfection, their delicious dog treats are made in the USA with high quality meat. The Smokehouse dog treats are an alternative to rawhide if your dog does not like rawhide. Made with other types of meat, these treats are chewy, help to clean teeth and keep your dog entertained. Smokehouse treats have a tasty flavor that makes them irresistible to any dog. Best of all, they are made in the USA by American workers.
So, when you are looking for a new treat for your pet, please try one of the American made dog treats. Your dog is sure to thank you!
---
Sunday, February 8, 2009

In online pets supplies retailing, a single picture—or image—isn't nearly enough to sell the perfect dog toy or an effective odor and stain eliminator.
In addition to explaining more about a particular product, such as how a dog toy is built or what applications a stain remover should be used for, the videos help GregRobert customers do a better job of getting information on selecting, measuring and ordering products. "Pet products are very complicated and video provides a better way to understand them," says GregRobert CEO Ray Joyce. Take a peek at the
Linatone Dog Supplement Video
Within the next year, GregRobert, which operates niche pets supplies sites such as
http://www.rachelsrobin.com/
, BackyardStyle.com and ShanesTack.com, expects to have product and educational videos that showcase a part of its inventory of about 20,000 SKUs.
The online retailer uses some existing videos. For GRpet.com, GregRobert is working with Invodo to post educational videos on many products.
A recent webinar conducted by Forrester and Omniture focused on the benefits of online video. Dr. James McQuivey, VP and Lead Analyst at Forrester, communicated why and how online video attracts and engages:
According to McQuivey, a minute of video is worth 1.8 million words. Considering that 61% of American households have a broadband connection, the possibility of distributing and watching online videos now exists. In addition, there are 117 million online video watchers in the US who on average watch 56 minutes of online video per week.
The research and evidence are conclusive. Online video provides a website with a TV-esque experience and exposes the opportunity to attract, interest, and sell consumers.
Visit GregRobert to get a taste of this new and exciting online trend!
Labels: GregRobert Pet Product Sale, Pet Product Videos
Subscribe to
Posts [Atom]