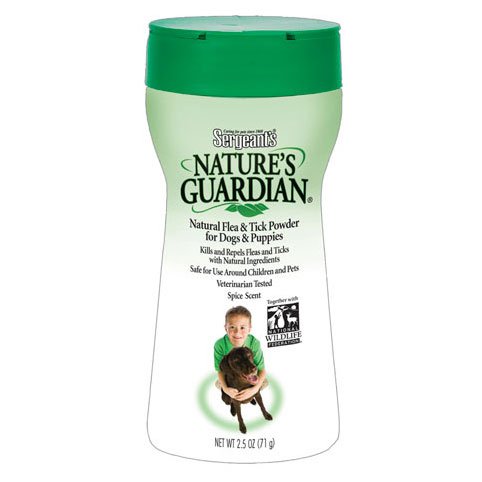 The premise is simple: Study plants and animals that do not have flea and tick problems and copy how they do it.
Eureka! Why didn't scientists think of this sooner? Maybe we are not trained to look too hard at the obvious.
If you are looking for effective "natural" flea and tick products for your cat, house, dog or carpet, look no further - Sargeant's has a natural solution that was developed with common sense in the forefront of scientific evidence and studies.
To protect themselves, certain plants have developed highly effective defense mechanisms against potentially harmful insects. That's the idea behind Sergeant's Nature's Guardian.

Years of testing went into the development Sergeant's Nature's Guardian. Many natural active ingredients were tested and the best performers were combined to form a natural pest control barrier for your pet.
peppermint oil




cinnamon oil




lemongrass oil




clove oil




thyme oil
Sergeant's Nature's Guardian works by attacking a neurotransmitter only found in insects. Neurotransmitters control heart rate and metabolism. Insects such as fleas, ticks and mosquitoes produce a neurotransmitter called Octopamine. The natural oils found in Sergeant's Nature's Guardian block Octopamine - Causing a complete breakdown of the central nervous system - killing insects almost instantaneously.
What makes this safe if it is so instantaneous? Octopamine is not found in humans other mammals and birds or fish, thus these products that are deadly to insects are safe to use around children and other pets, when used as directed.
Don't use the products on Rabbits or Ferrets, though. They haven't done enough studies to truly say that they are not harmful to these types of pets.
Labels: Flea and Tick, Sargeants Natures Guardian